We'd Love Your Help!
Pound Puppy Rescue is a non profit, entirely volunteer organization. Our volunteers participate in the following ways:
-Fostering (see below)
-Transport (to & from vets, shelters, etc)
-Home Checks
-Adoption Counselors
-Marketing
-Web Maintenance & Development
-Event Coordination
-Foster Coordination
-Administration
To become a volunteer (non foster), fill out the volunteer application.
Fostering
Fostering is a key part of Pound Puppy's success. Puppies and pregnant dogs are taken from shelters and put in foster homes. Our fosters care for the puppies until they are 8 weeks old. If you are interested in becoming a Pound Puppy Rescue foster, please complete and submit the application on this page, and you will be contacted by email or phone.
Comments can be made at the end of application. We welcome all of the information you can provide, so please use this section to elaborate on your interest in fostering.
After completing the application, don't forget to scroll to the bottom of the page and click SUBMIT.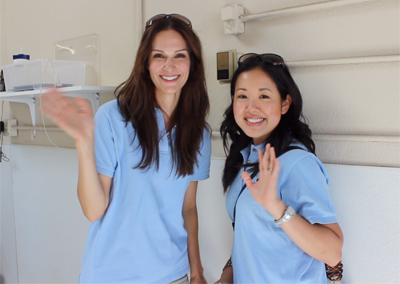 Pound Puppy Rescue Volunteers
None of this would happen without our volunteers. Our volunteers are angels. So many people help whether they foster, help with transportation, or attend our events. It is the best feeling in the world that so many come on board to help these sweet dogs. We just wouldn't have the success that we have without our volunteers.
-Kathleen O'Sullivan, Founder of Pound Puppy Rescue
Foster Application
Our foster program is an integral piece of the Pound Puppy Rescue operation. We are always on the lookout for people that have the time and space (and love!) to foster puppies. The biggest need is for fosters who are willing to take in a pregnant dog, or a mamma with a nursing litter of puppies. However, we are also always happy to find people who can foster one, two or three puppies at a time. The most important factor is that you are able to commit for the duration, and we cannot predict how long that will be. We only commit to save puppies after we have a foster lined up. The length of the commitment all depends upon the age, health and popularity of the puppy. A litter of 8 week old puppies may only take a week or two. A pregnant dog will need to stay with her puppies until they are 8 weeks old, so that will be a longer commitment (the gestation is 9 weeks, plus 8 weeks of maturation). In addition, if we already have a whole litter in foster care, we are no longer looking for a foster for those puppies. We do not have a foster-to-adopt program, so we are unable to separate a puppy from its litter to move to a new foster. If you are interested in adopting a puppy, please use the adoption application instead. Thanks, and we look forward to working with you! Fields marked with a red asterisk * are required.
Volunteer Application